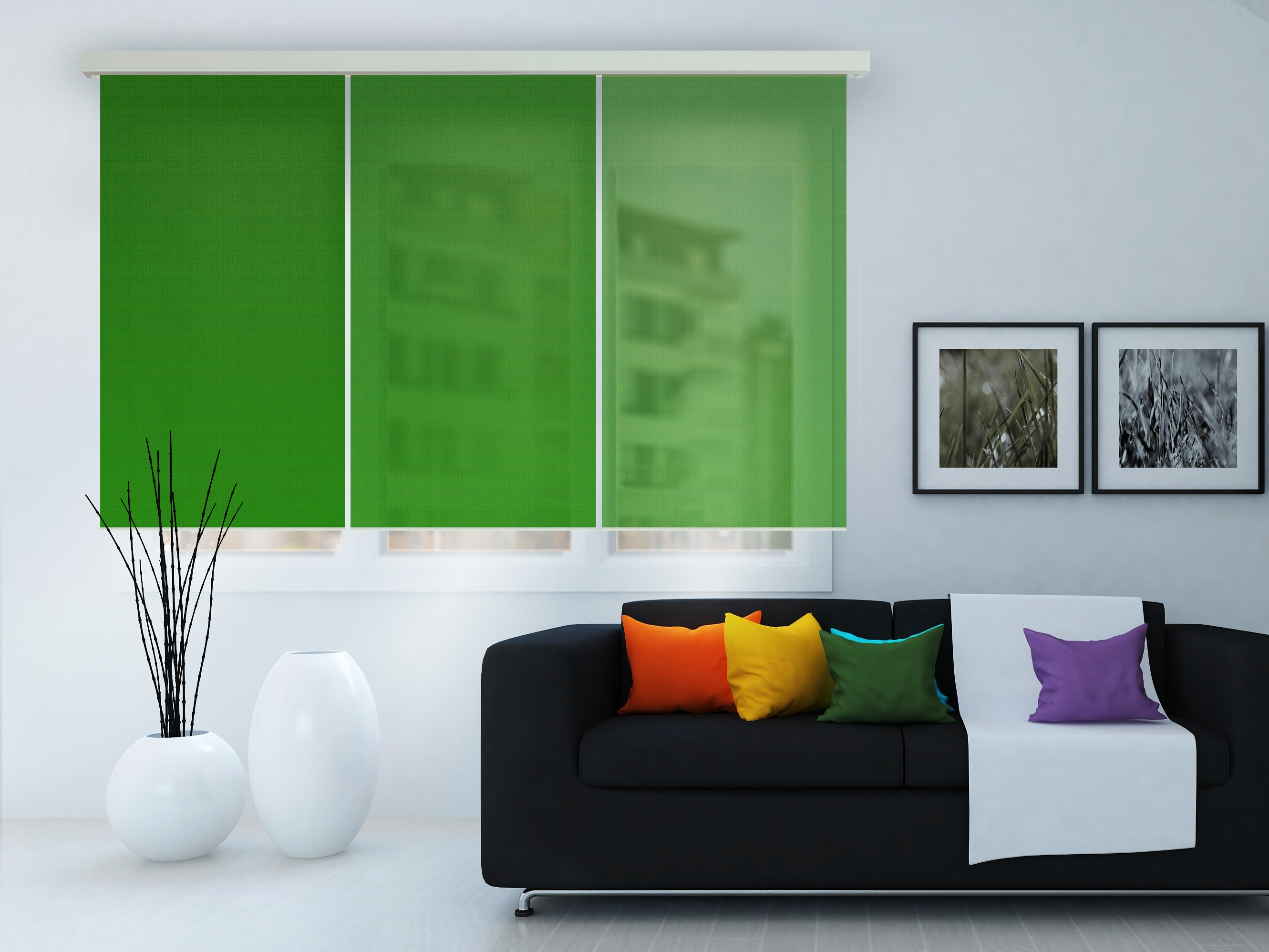 Fabric choice
When choosing the fabric for roller blinds the most important criteria is how much light we want to block or let in the apartment. We offer you the range of materials from transparent, which let in 65-35% of outdoor light, to almost or completely opaque blackout blinds.
For the rooms where you spend the majority of the day (living rooms, home offices, dining rooms, kitchens) we recommend the translucent or semi-translucent electric roller blinds. Thin and open weaved light color fabrics. If you want to let the most of the light in and there's no need for privacy in the room the day & night blinds may be used. In the bathrooms or bedrooms, the blackout materials are recommended – either a thick woven or rubberized fabric.
The second important factor is how the house is located towards the sun. Rooms that face the southern or western side receive intensive warm light. Thus we choose electric roller blinds of natural and light colors, and if you want to minimize the light we use thicker materials with a 50-35% openness factor. Rooms that face east and north receive less light and thus can be shaded with lighter materials in a larger variety of colors.
Please note, that using fabrics that absorb heat well like dark, thick fabrics with low openness factor (below 25-30%), as well as rubberized in a brightly sunlit room may cause the rise of indoor temperature up to 3-5°C.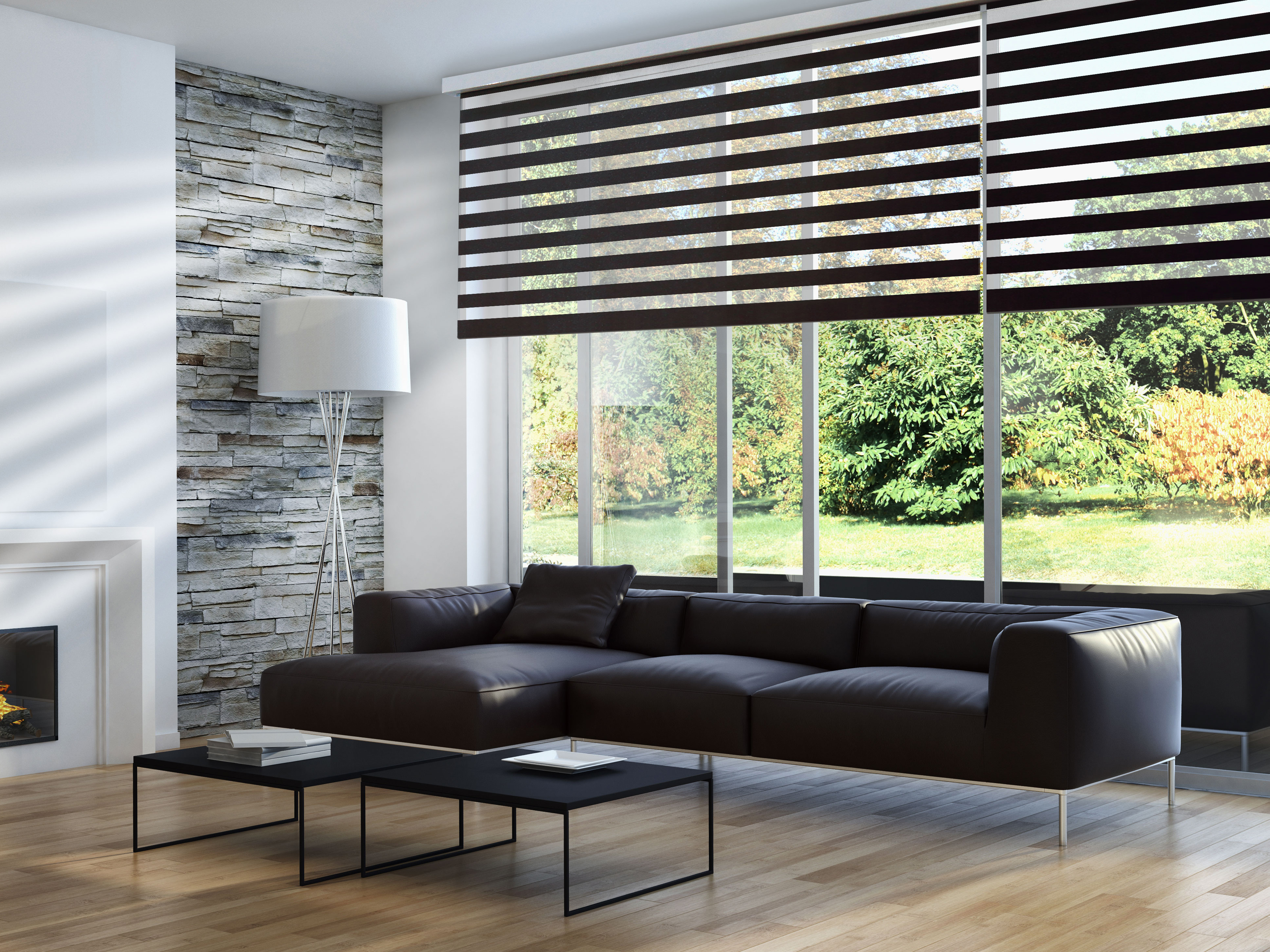 The final factor to consider is the color. From our experience for the rooms with intense and saturated wall colors, we recommend the lighter roller blinds fabrics which provide light accents, brightening up the interior. And vice versa for lighter wall colors we recommend darker fabrics with additional texture either thickly woven or patterned. When the color of roller blinds should mimic the color of the wall we recommend choosing a slightly lighter or darker tone to avoid the effect of flat dull space.
We offer a variety of over half a thousand fabrics,
but if you couldn't find the one, please contact us.
CONTACT
Day & night blinds
Please check the fabric choice for the most popular day & night blinds.
Each series has different color palette, thickness, grammage and thus the openness factor.
Need help ?
If you have any questions about our roller blinds, please contact us.
Send us a message or give us a call.
Move to Order section if you want to order your roller blinds or get a quote.

COMFORT HOME
Szkolna 3B/2
05-515 Nowa Iwiczna
Poland
Santander Bank
07 1910 1048 2270 6510 9677 00010


orders@comforthome.com.pl